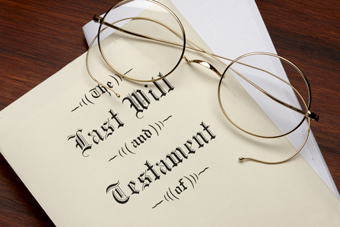 As an Experienced Will and Probate attorney, Mr. Alexander has years of experience preparing Wills, Living Wills and Durable powers of attorney. Preparing a sound document before a loved one passes, can help avoid wasted time and money after the fact when an estate goes to probate. Mr. Alexander can help you prepare and reduce issues down the road by helping you prepare:
Wills and Living Wills
Guardianship of Minor Children and Incompetent Adults

Powers of Attorney – including a durable Power of Attorney, Health Care Surrogates that leave clear instructions related to your medical care in the event that you are unable to speak for yourself.
If a loved one has passed and you need representation, Mr. Alexander represents clients with all types of estate, will, trust, and probate issues in Florida. He has years of experience as a Florida probate attorney and has represented heirs, family members and beneficiaries that have been affected by a mistake, a misunderstanding, or sometimes by fraud or dishonest behavior.
Among the areas that Mr. Alexander has experience are:
Will Contests
Estate Litigation
Determination of Heirs
Probate & Probate Litigation
Undue Influence Claims
Elective Share Litigation
Florida Wrongful Death
Last Will and Testament Disputes
Breach of Fiduciary Duty
Trust Litigation & Contests
Lack of Mental Capacity
Removal of Personal Representative
Do I Need A Probate Attorney?
Florida probate requires the assistance of an attorney throughout the process of probate. The estate of anyone who dies in Florida with assets or dependents must administer and file a petition for probate to martial and distribute any assets to beneficiaries and determine the custody of minor children. Add to this the charged emotions and dealing with the loss of a loved one, it can be a recipe for fights and controversies that can arise concerning the property that must be distributed after a loved ones death. We understand that feelings are hurt and the grief from loosing a loved on can lead to charged emotions, and it is our goal to come to a resolution quickly. We believe in many cases that a simple honest negotiation through an experienced probate attorney in the beginning can many times lead to resolution to probate problems.
Sometimes, however, there may be more serious problems that require more rigorous handling of the case. This can include:
Contesting a Florida Will
Having an experienced Florida Probate attorney handling your case is essential to ensure that your rights are protected.
Even the simplest of probate administrations, there is a a wide range of issues that can affect the beneficiaries, estate, and even the personal representative that can come to light.
Identifying assets: A FL probate lawyer is equipped with the knowledge and experience to easily identify what assets are considered probate property and which are exempt from probate.
Collecting and Accounting of assets: The collecting and accounting for the assets of a deceased person can often be complicated and time-consuming. This requires the collection and accounting of all assets of the estate, not just those assets subject to probate. Once the property is identified, classifying the property can begin. It is separated into exempt, probate and non-probate property.
Completing probate paperwork: The circuit court requires specific documents to account for assets and debts of the estate concerning wills and probate in FL. Incorrect or unclear paperwork can delay the decision of the court during FL probate litigation, and result in unneeded stress for the family. In addition to the court's requirements, various tax forms must be completed before the estate can be closed. In the community at large, many people have never completed a final tax return, an estate tax return, or an estate income tax return. This is because these types of tax returns are only required after you pass on. An attorney with an understanding of FL probate laws knows the intricacies of these documents and know how to prepare them efficiently.
Do not get caught unprepared.  Contact Estate Attorney J. Nickolas Alexander today!