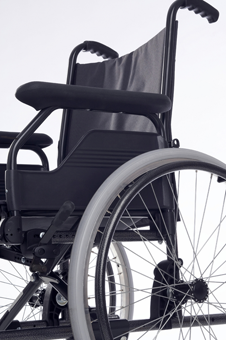 Social Security Disability Insurance Benefits (SSD/DIB) or Supplemental Security Income (SSI) claims  can be a challenging endeavor. Those who are unable to work often rely on SSD and SSI benefits to meet their basic financial needs.  While the Social Security System is set up to provide benefits for those who cannot work due to a disability, the Social Security Administration turns down almost 65 percent of people who first apply for disability. Every year, more than 1 million individuals give up on their claims, even though they continue to suffer from serious physical, mental and emotional challenges.
Any individual can pursue a claim for a benefit, however, having the help of a knowledgeable and persistent disability benefits lawyer can make the difference in being denied and getting your benefits. In fact, the Social Security Administration's own statistics show that those who use a lawyer are far more successful in winning their claims than those who don't. Around half a million claimants who pursue their claims through the appeals process eventually win the benefits they are legally entitled to.
Mr. Alexander has represented hundreds of clients in this area from the application level through the 11th Circuit Court of Appeals. He has obtained over a $1,000,000.00 in retro-active benefits on behalf of his clients and provides hands-on contact with clients through in-person appointments, personal telephone calls, and in-person witness preparation meetings prior to the hearing. His extensive knowledge and experience in this area qualifies him to represent claimants in federal district court where he has prevailed in a majority of appeals taken.
Social Security Programs
There are several benefits programs that are part of the Social Security Administration.
Regular Disability Benefits (DIB)
Supplemental Security Income (SSI)
Widow/Widowers Disability benefits
Adult Disabled Child benefits
Blind benefits
At the law firm of Orange Park Social Security Disability and SSI attorney J. Nickolas Alexander, we help clients in Florida fight for their rights and obtain the disability benefits they need to pay their bills.
Our office will help guide you through the maze of paperwork and deadlines including:
Social Security benefits: We understand what types of disability benefits are available from the Social Security Administration. We will help you determine which program is right for you.
Qualification: If you are unable to work due to a physical, mental or emotional disability, we can help you assess whether your condition qualifies you for benefits.
Answering Common Questions:
We are highly knowledgeable about the federal disability benefit programs and can answer any questions you may have about SSD and SSI benefits.
For Additional Information: www.ssa.gov
Contact Mr. Alexander today through our confidential contact form or via the phone at (904) 264-0311.